Get to know GK Digital House exclusive Social Media Marketing services
Using Social Media channels to grow the publicity of your business and increase sales. Best strategy to engage the audience and existing customers. GK Digital House provides,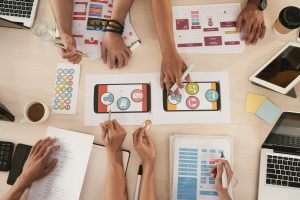 Mark Your Brand Presence In The Market Through
Social Media Marketing Option
Look out ways for effective brand building by implementing social media marketing services.
FACEBOOK MARKETING
To run your facebook campaigns it's significant to have organic and paid promotions and strategically our experts handhold in this process. From content creation, designing till lead acquisitions, the seo company takes forward its process continuously. Establish your facebook campaign success with our methodologies to get the better result than expected. Facebook is a prime tool to generate more numbers of leads and creates a greater channel to enhance your brand reach.
TWITTER
MARKETING
Twitter sometimes goes unnoticed considering it as less effective than other social media. But never be surprised to know that it is one of the best tools to engage and follow your targeted customers. Make sure that you are present on Twitter as it can bring in more elite leads. Source our wide business experience in accordance with paid campaigns in twitter to promote brand and generate results in terms of leads and sales.
LINKEDIN
MARKETING
If your services/products target B2B businesses , consider Linkedin as the best source of generating professional customers. Other social media platforms completely differ from linkedin as it has a specific set of rules and policies that connect your business to the better audience. Regular updates in the linkedin account with insightful posts can help you achieve the reach. Alongside running paid ads can generate prospects. Embrace our linkedin experts knowledge in publishing the required contents and make your linkedin tool a way to generate more businesses for your accomplishment.